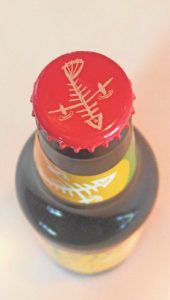 Beer lovers and others interested in learning more about unique New Jersey craft beers are invited to The Bernards Inn's Beer, Bites and
Books NJ Craft Beer Dinner at 6:30 p.m. Thursday at the award-winning restaurant and luxury boutique hotel in Bernardsville.
The beer and food pairing dinner will feature special guest John Holl, beer expert and author, who will enlighten and entertain guests during the interactive culinary experience. Guests will enjoy a reception and seasonal four-course dinner prepared by Executive Chef Corey Heyer with craft beer pairings specially selected by Holl to complement the flavors of each dish. Beers will vary widely in flavor profiles so attendees can explore the depth and complexity of great craft beers from around the Garden State.
Holl's informal presentation will cover the history and origins of craft beers in New Jersey and he will sign his new book, "Dishing Up New Jersey," which was released on May 17, as well as his previous title, "The American Craft Beer Cookbook. Dishing Up New Jersey."
The latter features one of Heyer's recipes, Barnegat Inlet Scallops, which will be the first course served at the beer dinner.
"The book is a collection of recipes from my own kitchen, from family and friends, and from great restaurants across the state," said Holl. "I wanted to make sure that every county was represented and that every kind of food from the boardwalk to the farms, to roadside spots to fine dining, was also represented." Holl, award-winning editor of All About Beer magazine and Courier News, Home News Tribune and MyCentralJersey.com correspondent, has spent the last decade traveling the country chronicling craft beers and the imbibers who support them.
A journalist since 1996, his work has appeared in the New York Times, Wall Street Journal, Washington Post, Wine Enthusiast, Beverage World, and many other publications. He's judged beer competitions around the globe, regularly lectures on craft beer and appears often on television.
Holl said that when Chef Corey Heyer of the Bernards Inn invited him to come and speak about the current dining scene in New Jersey and the growing beer culture, it was an opportunity he couldn't pass up since he has been a guest of the Inn in the past and includes it in one of his books.
"When thinking of beer pairings I traditionally think of barbecue and family-style meals, however, Holl urged me to create a menu that utilizes the types of dishes the Bernards Inn would create and he would then select beer pairings to match," Heyer said. Holl said that he then selected all Jersey beers with a range of flavors and styles that would pair well with what's on the plate.
It's no secret that the craft beer scene has grown exponentially
in New Jersey. After legislation was passed
which allowed for small breweries to open and operate easier, the number of breweries has skyrocketed in the state.
Heyer also mentioned at in the meantime, people have also become more interested in home brewing, which in turn makes them more interested in trying out local breweries since they see how much fun brewing can be.
"There's a connection with craft beer that people have, and much like food, people like local," said Holl. "They like to know who makes the beer and they enjoy going to a brewery to pick up fresh beer." Reservations for the dinner are $79 per person plus tax and gratuity and can be made by calling 908-766- 0002. Books will be sold separately for $19.95 each. For more information, visit: www.bernardsinn.com.
About The Bernards Inn
Established in 1907, the Bernards Inn is an award-winning restaurant and boutique hotel located in the heart of downtown Bernardsville, New Jersey. A Somerset Hills landmark, the Inn welcomes guests with the style and elegance of a small European luxury hotel, while preserving the charm of a historic American country inn. Under the ownership of Hampshire Destination Properties, The Bernards Inn recently marked its 100-year anniversary with a multimillion dollar renovation and redesign. The Inn offers fine dining, wedding and banquet services, conference rooms, as well as 20 well-appointed guest rooms. For more information about The Bernards Inn, call 908-766-0002 or visit www.bernardsinn.com.
By Sarah Griesemer | June 1, 2016 | Home News Tribune